Peter Heller wins Rudi-Berger-Cup
In memory of Rudi Berger, the former popular tournament director, a junior competition carrying his name is being played in the frame of the prestigious BMW Open in Munich. The aim is to give up-and-coming tennis talents the opportunity to experience an ATP tour event at first hand. On sunday 18 years old Peter Heller hailing from Cham in Bavaria won the final of the cup against Albert Wagner from Amberg 6:4, 7:5 in a dramatic game, in which both opponents showed sparkling abilities.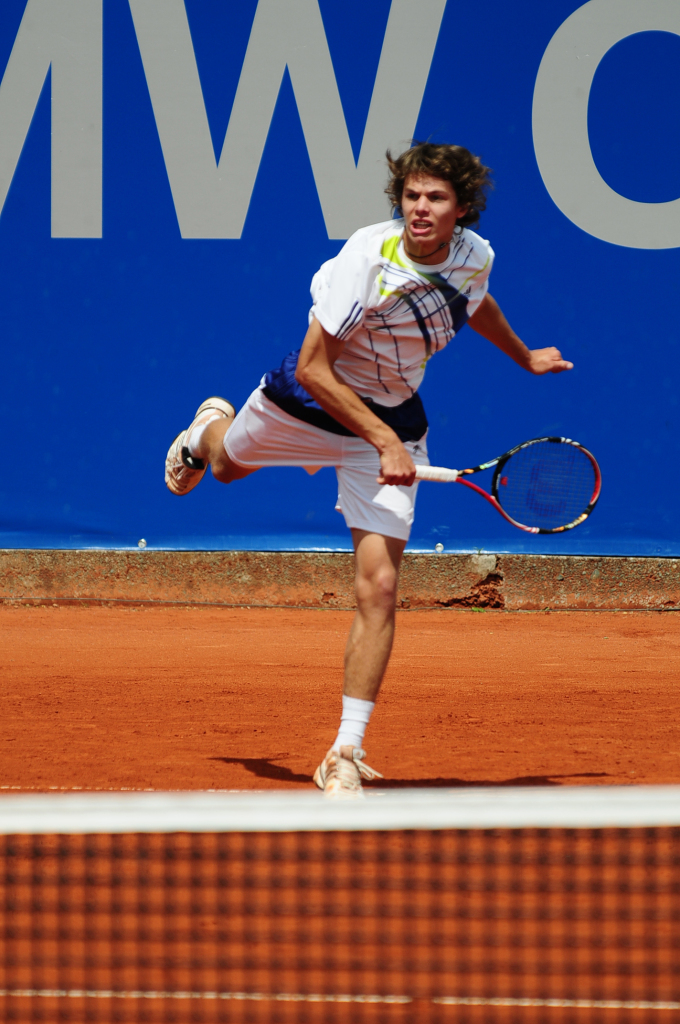 For his victory Peter Heller received a wild card for next year's BMW Open. This very year - if everything goes well - the young man, who is on position 37 in the world junior rankings U18 - is going to play the Junior Championships of Roland Garros, Wimbledon and New York. Gifted and determined as he is, in a couple of years he might go far in professional tennis. Watch out for him! I've been admiring his dynamic body language, his pugnacious dedication since he was 12 years old.
May, 12th, 2010